POLTERGUNS
A downloadable game for Windows
Hello there!
POLTERGUNS is a fast-paced local 1v1 game, where you and your friend/foe/rival from the enemy gang are presented with haunted guns containing scary ghost-bullets! Oh, the terror!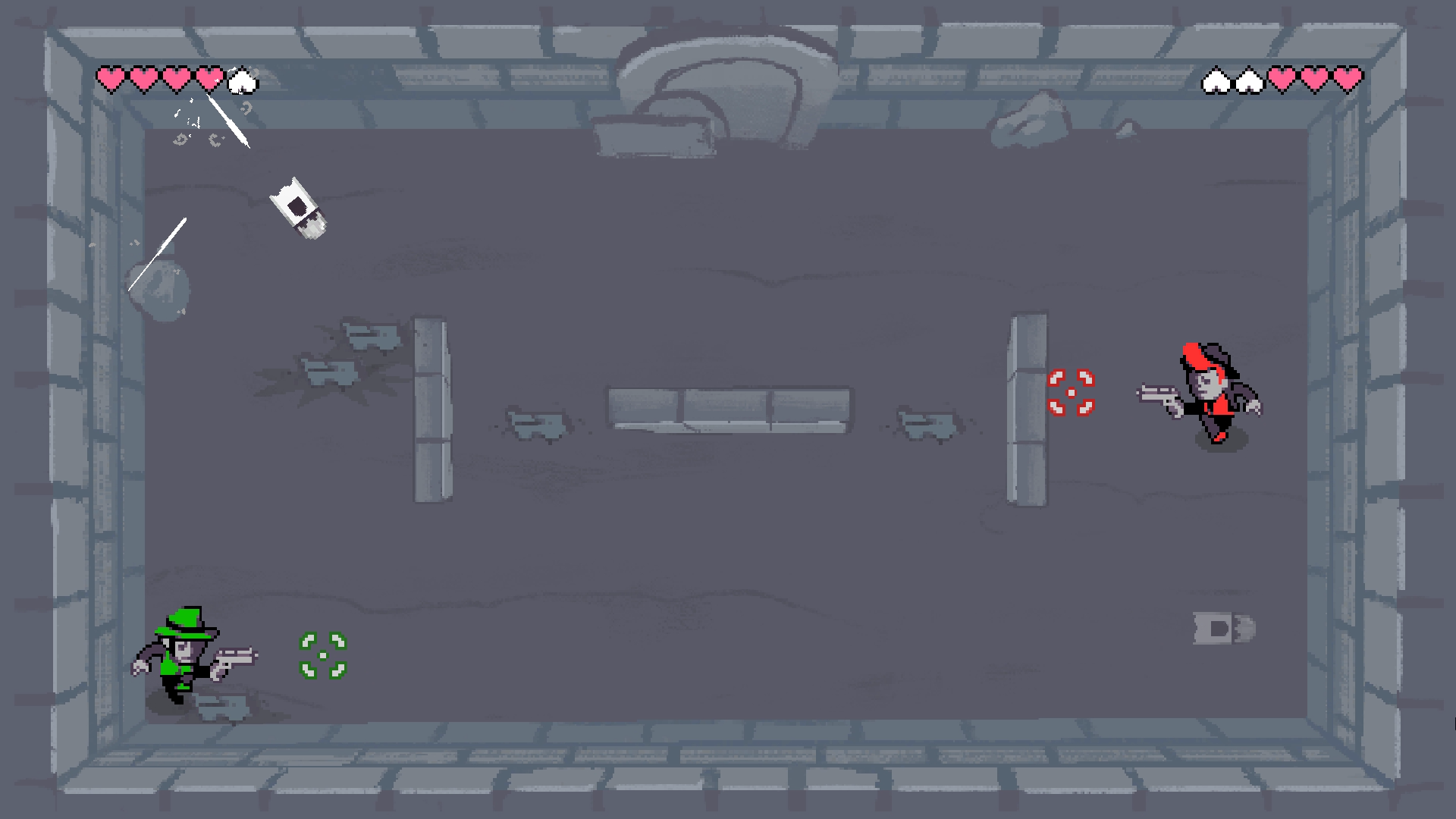 Bullets are visible for a brief period of time after you shoot them and also when they ricochet off the walls and arena's obstacles.
If you dodge-roll into a bullet correctly you'll catch it but be aware that a gun can hold two ghost-bullets only for a short while.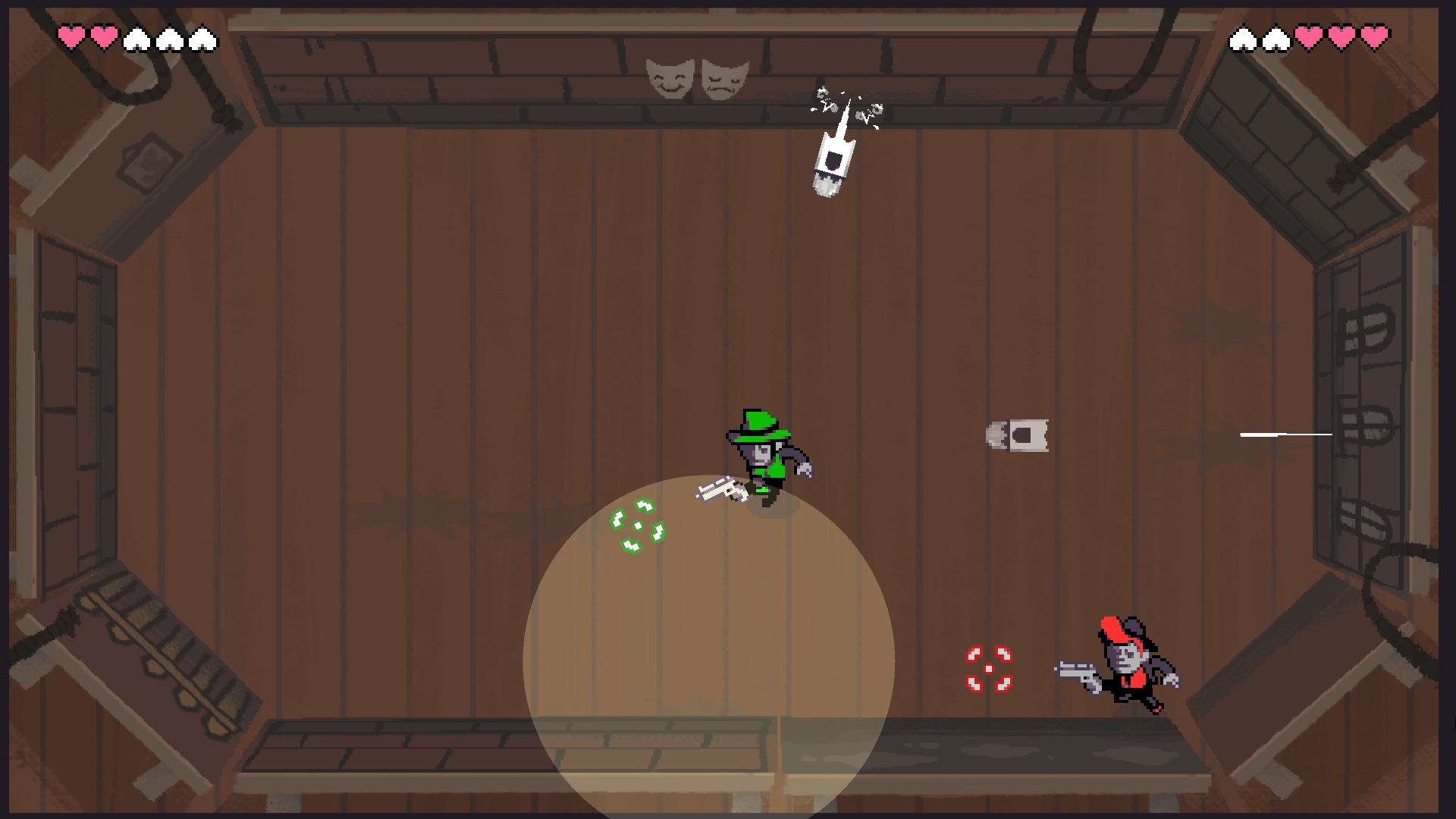 There is also a twist - every time you shoot, the speed of the next bullet increases, so watch out, it can get a bit crazy!
This game is for two players. Two xbox 360 controllers are required.
This is a free alpha version of a game originally created during Slavic Game Jam. Awarded for the Best Mulitplayer Experience and a 2nd place for the People's Choice Award.

@Polterguns is currently in development by:
Szymon Licau ( @szymon_licau )

Piotr Bartosiak ( @pitofpit )

Łukasz Kiełczykowski ( @luckyluk92 )

Comments
Log in with itch.io to leave a comment.
I love it! You really improved this since gamejam :)
(i have noone to play that with :( )
"Press Start" there isn't a start button my friend...
Hello, friend. There is a start button on xbox controller, which is required to play.